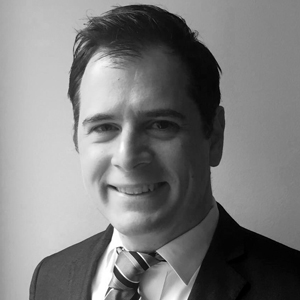 Rod Berger

Founder and President
IT Strategy and Program Management Leader
Rod is an IT strategy and program management leader with solid track record of successful, large-scale technology implementations and transformations within the commercial aviation, hospitality, financial services, manufacturing, and advertising/media arenas. He combines 10 to 15 years of experience and passion for today and tomorrow's technologies that drive efficiency, quality and differentiation.
In 2008, Rod established Bergmen Consulting. His vision was to develop a trusted IT consulting team with a simple philosophy: be frank and move things forward, or what he refers to as "Clarity Forward".
Rod joined JetBlue in 2009. He worked hand in hand with business and IT management across the organization to enable and drive business strategies through IT. Rod oversaw business-critical projects, including selling and servicing travel passes (All You Can Jet) enabling automated refunds, and setting a data strategy.
He was the trusted IT leader for numerous business units, including revenue management, schedule planning, marketing / promotions, corporate sales, and distribution.
Rod's career also includes roles at the Leading Hotels of the World, WPP's Maxus, RBS, and Deloitte.
He holds an MBA with a major in Financial Management and a Master's degree in Computer Science, specializing in Information Systems and Software Engineering.